Ceramics
Ceramics was a media that I worked in for many years, hand building stone ware pieces that included fantasy castles, lighthouses and monk like figures.
The castles and lighthouses were designed to work with light sources, either candles or electrical.
For several years, I had a stall at the National Craft Fair in the RDS displaying that years' pieces, which I am glad to say were very popular.
To display the pieces, which were generally internally lit, the stall was darkened with black walls and ceiling, which itself had an array of star like lights.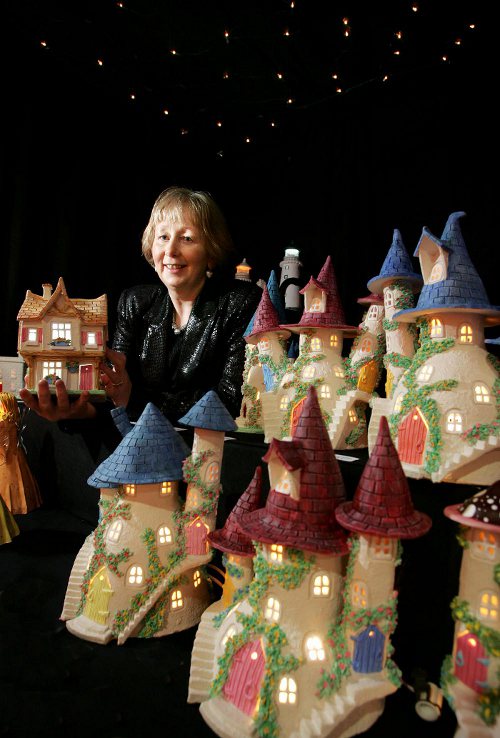 ---