News - April 2013
Hi All, it seems to have been a long and cold winter, but hopefully the beginning of a warm bright spring is just a few days away.
I have not been great at keeping my website updated in the last year, as I have been very busy working.
The Craft Council Seascape exhibition has been on in Cahir, Sligo and Tallaght. It is on in March in the Powerscourt Townhouse in Dublin.
I am pleased to say that I have had pieces selected for two exhibitions. The first was the RDS National Craft Competition, where my Brian Boru wallhanging was selected for exhibition.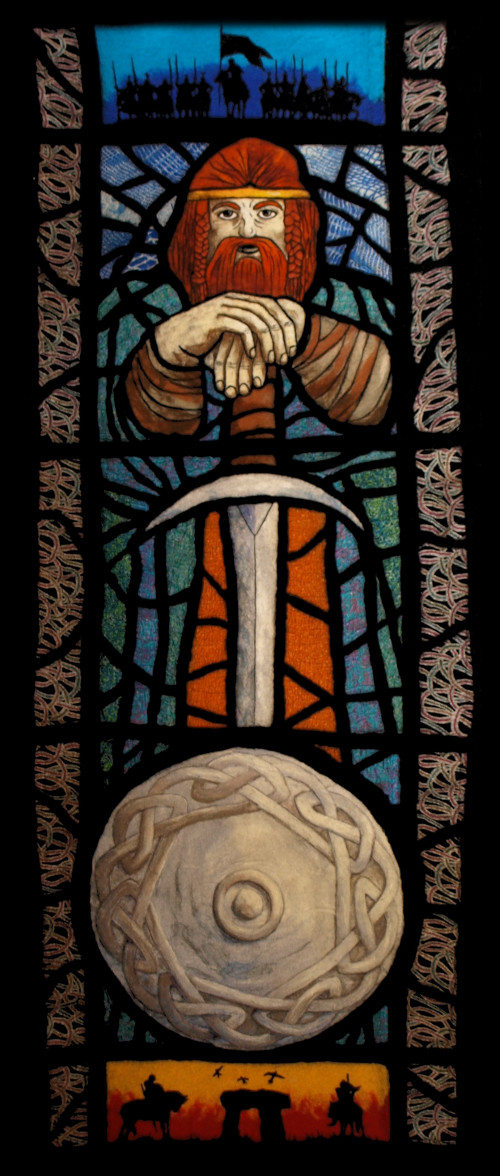 The second was for the Craft Council exhibition associated with the Needles and Stitching Show in October, also in the RDS.
The competition brief was Beauty in Nature and I submitted a wet and needle felted picture, titled "Set Free".
A follow up exhibtion is planned for the Ballyroan Library from the 19th April to the 11th June.From there it will move to the Atrium Gallery, Sligo from the 13th June and Craft Granary, Cahir from mid-July.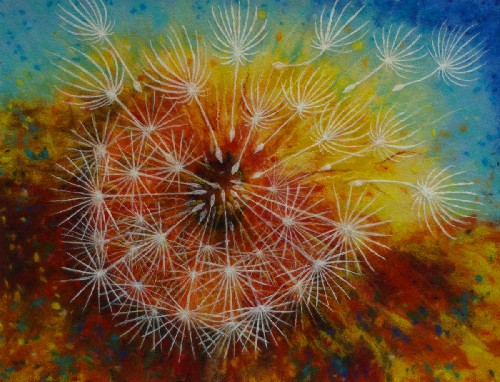 Another piece that I have been working on is "A Wave Crashes", which is wet felted.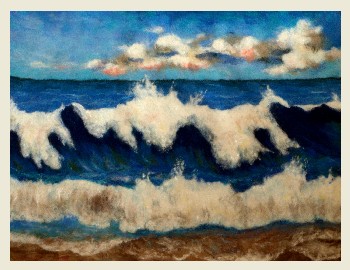 I continue to work on shawls, capes and other pieces. I intend to have photographs on the webbites shortly.