RDS National Craft Competition 2012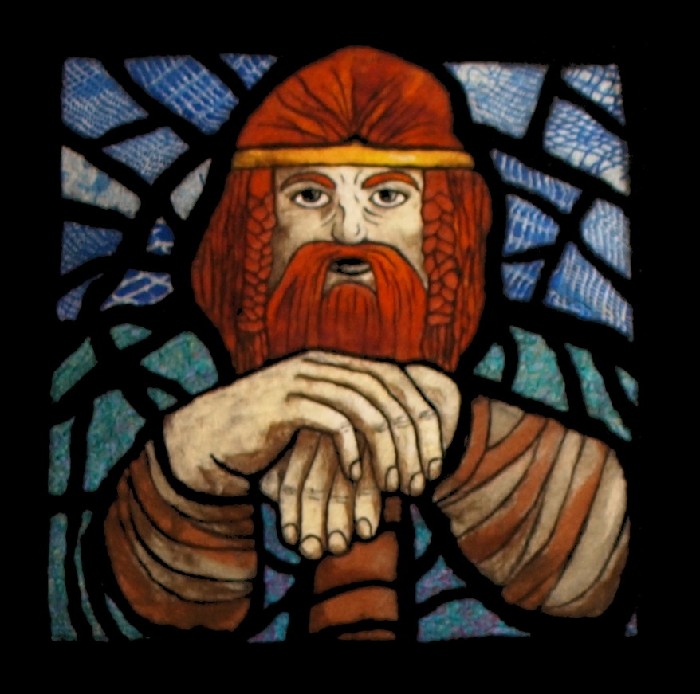 Brian Boru
A detail from the wall hanging, which has an overall size 2000H x 800W
Having had the felt sculpture 'Goodbye Norma Jean, Hello Hollywood' selected for the final exhibition of the RDS National Craft Competition in 2011, I decided to tackle a totally different type of piece for 2012, that of a wall hanging.
Brian Boru is a tableau celebrating the legendary First High King of Ireland, from his heroic victory at the Battle of Clontarf in 1014, to his tragic early death, a unique figure in Irish History.
The stain glass style immortalises Brian in the way that ecclesiastical stain glass glorifies saints and scholars.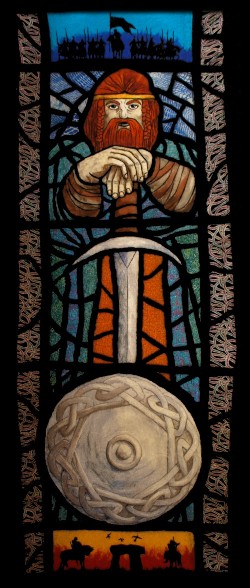 The top detail depicts the High King leading his army to victorious battle.

Following the battle, the King was in his tent giving thanks to God, when a fleeing survivor of the vanquished by chance passed the tent and took the opportunity to ambush the King and kill him at the hour of his greatest victory.