RDS National Craft Competition 2013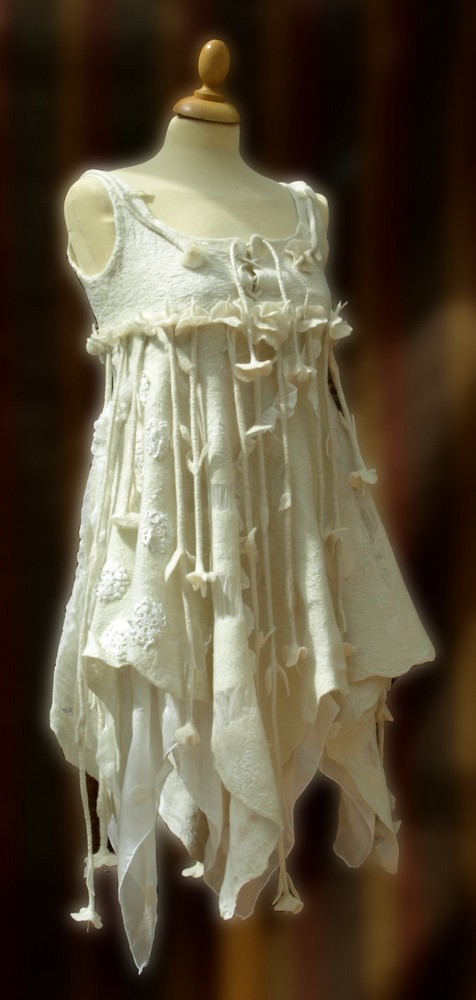 Fairy Dress
This is a pure fairy tale fantasy dress, made from hand made felt and silk, embellished with hand rolled felt flowers.
This was selected for the finalist's exhibition in the RDS and subsequently the exhibition travelled to :-
The Mid-Antrim Museum, Ballymena, Co. Antrim
Strule Art Centre, Omagh, Co. Tyrone
Below is the dress modelled for the Feltmakers Ireland Fashion Show in 2015, together with the Wedding Dress from the 2014 RDS Craft Competition Finalist Exhibition.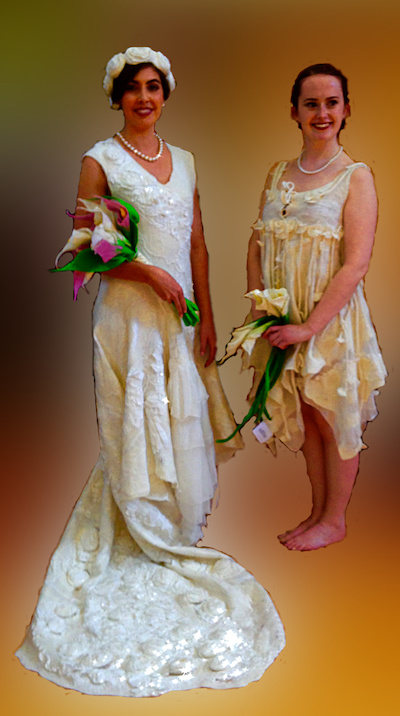 This is a detail from the bodice.