Feltmakers Ireland 2016 - Kaleidoscope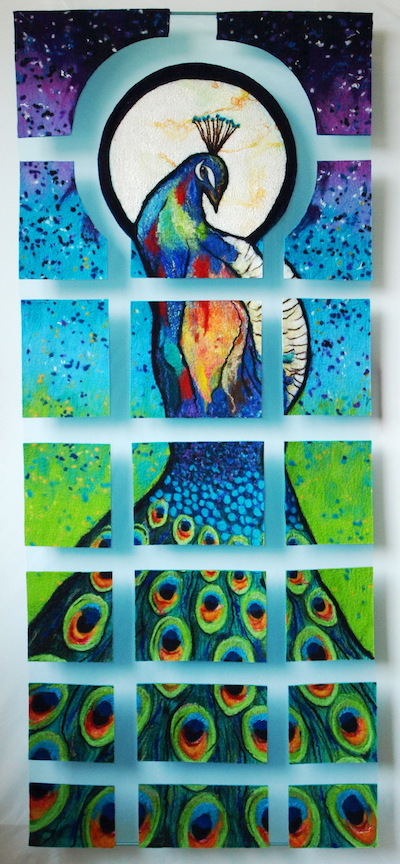 The Peacock
This exhibition was held in Dublin's Botanical Gardens, which is a great venue with an excellent gallery overlooking the gardens.
Victorian formal gardens are complemented by colourful birds, particularly the peacock with it's vibrant tail feathers and hauty walk.
The piece is hand felted merino wool and silk, with needle felted detail. The mounting as individual sections on a netting base brings the peacock too life by the use of light and shadow.
Like most of my exhibition pieces, this is a large piece of 650mm wide and 1,500 mm high.